Cosmetics & Persnoal Cares, Biopesticides, Cleaning, Fungicides
How does pine oil work in disinfectant cleaners?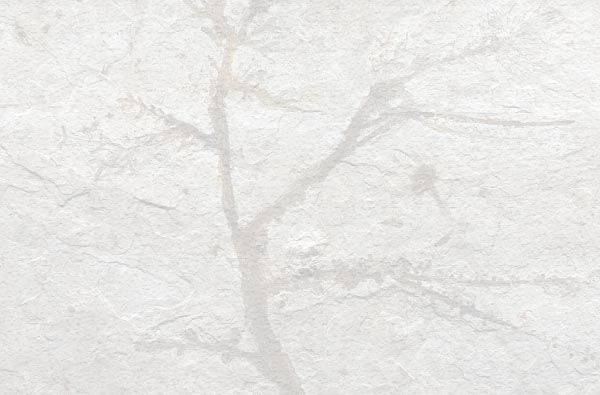 What is the source and compositions of pine oil?
Generally, there are mainly three types of pine oil on the market.
| | | | | |
| --- | --- | --- | --- | --- |
| Type | Raw material | Process | Advantages | Disadvantages |
| Natural | Essential oils | Extraction | Stable and cheaper price, limited output | Lower active components content, mixed odor |
| Synthetic1 | Gum turpentine | Hydration of pinenes | Typical pine odor, Large output | volatile price, |
| Synthetic2 | Sulfate turpentine | Hydration of pinenes | Large output, modest price | Mixed with slight sulfur odor,  containing sulfur, volatile price |
The compositions of these pine oil are similar, mainly alpha-terpineol, plus beta-terpineol, gamma-terpineol, borneol, isoborneol and other terpene alcohols, 1,8- cineole and etc. There are also many monoterpenes such as dipentene, terpinolene, alpha- terpinene and etc in pine oil with low terpene alcohol content. Commercial grades generally are divided by terpene alcohol content, from 50% to 85%. Higher terpene alcohol usually means more pleasant, pure, typical lilac odor. Pine oil with high terpene alcohol content is also called terpineol.
Here is an example of the main compositions of synthetic pine oil:
Chemical Name
Assay, %
Chemical Name
Assay, %
α- terpineol&γ-terpineol

terpinene-1-ol

cis-Β-terpineol

isoborneol

borneol

terpinene-4-ol

Fenchol

trans-Β-terpineol

traces of other terpene alcohols

67.0

3.9

2.8

2.2

2.1

2.0

1.9

1.3

2.5

Terpinolene

Dipentene

2,4(8)-P-menthadiene

α- terpinene

1,8- Cineole

Camphor

1,4- Cineole

p-cymene

6.7

2.1

1.7

1.1

0.8

0.7

0.6

0.3

0.3
What is the function of pine oil?
Many kinds of research show that the cleaners with pine oil as the main constituent have a strong disinfectant effect on salmonella, staphylococcus aureus, escherichia coli, Pseudomonas aeruginosa and etc, could be used in household disinfection, deodorization and cleaners. Pine oil can also be compounded with other disinfectants to wide bactericidal spectrum and increase disinfectant ability, as well as bring pleasant lilac odor to cover the pungent smell of other disinfectants.
How to use pine oil in disinfectant cleaners?
The concentration of pine oil applied in cleaners varies from 0.3% to 60%. The ideal concentration is around 30%. Lower than 30%, the disinfectant effect will be relatively weak. Higher than 30%, the cost will be high and it will be difficult to use due to high viscosity for some spray cleaners.
Here are some reference formulas:
Formula 1
Formula 2
Formula 3
85% pine oil

STPP

Surfactant

Mineral oil

IPA

OPP

water

26.5

–

10

–

12

–

48

17.6

–

10

–

11.8

0.2

58

13.2

2

17.75

19

–

–

46.25
Formula 4
Formula 5
Formula 6
85% pine oil

STPP

TOFA

NaOH

TEA

Mineral oil

Triton X-100

water

44.1

–

12

–

10

–

–

28

17.6

5

17

2.4

–

–

2

53.6

13.2

2.2

12.5

1.75

–

19

3

46.55
Formula 7
85% pine oil

Theobroma oil

KOH

water

3.5

16

4.6

75.4
Metal cleaner (for dust dirt)
Formula 8
Formula 9
85% pine oil

Distilled tall oil

NaOH

TEA

EB

Water

32.2

26.0

3.1

–

–

34.4

54.9

11

–

6.8

20

–
Two-phases metal detergent (for both oil-soluble and water-soluble stains)
Formula 10
85% pine oil

Distilled tall oil

NaOH

TEA

EB

Water

19.9

26.0

3.1

–

–

34.4
Automotive engine cleaners
Formula 11
85% pine oil

Distilled tall oil

NaOH

MEA

Mineral oil

Water

17.6

17.2

1.8

2.0

26.8

32
Formula 12
85% pine oil

Triton X-100

EB

H₃PO₄ (85%)

Water

8.8

8

17

30

35
Formula 13
Formula 14
85% pine oil

Stone powder

TOFA

NaOH

Water

TCE

22

20

7

1

47

–

3

–

–

–

–

98-95