Since the website is being revised and upgraded, some content and display problems may occur. We will fix them as soon as possible to provide more convenient, efficient and professional services.
Industry News, Feed, Flavor & Fragrance Industry, Pharmaceutical
Plant Extract for Pet Medical Use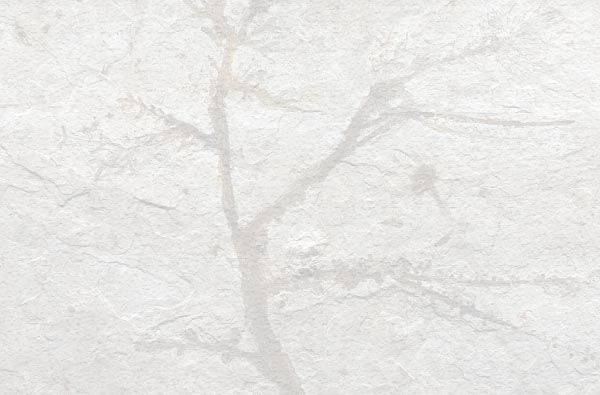 Plant extract, most of which is known to Chinese people as herb that has been used for thousand years in history, is now applied in a wider range of sources, notably in pet food and medicine. With the booming of pet economy, a growing body of research is now focusing on the effects of these natural ingredients to improve and guarantee the health of domestic animals. Among the potentially available plant extracts, those with strong anti-inflammatory, anti-fungal, anti-microbial, or pain relief properties are of great value.
Plant Extracts for Canine Otitis Externa
Canine otitis externa refers to the inflammation of the external auditory canal caused by mechanical injury or bacterial, fungal and parasitic infections. Plant extract-based treatment for otitis externa is effective mainly for the latter, especially infections of Gram Positive and Gram Negative bacteria. It is a common skin problem bothering dogs, bringing pains and itches. Besides, dogs with hairy ears and external auditory canal are more prone to the disease. According to the researches, cinnamon extract, essential oils and their compounds like cinnamaldehyde and cinnamic acid can effectively inhibit bacteria by damaging cell membranes; altering the lipid profile; inhibiting ATPases, cell division, membrane porins, motility, biofilm formation; and via anti-quorum sensing effects. Another group of plant extract, thyme oil, thymol and thymus Vulgaris has been reported to have the ability in the extermination of Gram bacteria as well.
Plant Extracts for Canine Atopic Dermatitis
Canine atopic dermatitis is a multifactorial disease process. It is defined as a genetically predisposed inflammatory and pruritic allergic skin disease often associated with a production of immunoglobulin E against environmental allergens. Traditional symptomatic therapy includes glucocorticoids, ciclosporin, essential fatty acids and antihistamines. However, due to the antibiotic-resistance of the bacterial strains, these approaches can hardly get the promised results. New studies have come up with new methods for the treatment of atopic dermatitis caused by Staphylococcus and Malassezia bacteria. Plant extracts applied in these new treatments are essential oils from oregano, savory and thyme. With excellent anti-bacterial activity, they are believed to be a promising treatment to combat canine atopic dermatitis and even other cutaneous mixed infections.
Plant Extract for Pet Pain Relief
Arthritis and osteoarthritis are not privileges for human beings. Pets are suffering from these chronic diseases as well. Now there is insufficient safe and effective pain management for pets. The commercially available cure is very few and may lead to some unknown side-effects for long-term use. So that with the advantages of less toxic, cheaper, more likely to be safe for long-term use and have the potential to reset the immune system to normal functioning, plant-based treatment is now prevailing in the western world. Study shows that in England, more than 40 plants are used to relieve pet pain in various conditions, for example, extracts of Urtica dioica, usnea longissima arctium lappa, hydrangea arborescent and lactuca muralis are used for rheumatoid arthritis and joint pain; green tea extract, boswellia and yucca extract are used in the treatment of osteoarthritis.
Plant Extract for Early Major Disease Prevention and Treatment
Astragalus is a traditional Chinese tonic herb whose main components are astragaloside, astragalus polysaccharides and astragalus flavonoids. According to recent studies, astragalus root extract shows strong effectiveness in the treatment of some major pet diseases. One of the primary uses of it is to improve the immunity of animals; another prominent effect lies in its ability to stimulate T-cell activity and raise white blood cell count. Both of them help in boosting the body's defense against illnesses. Thus it is used in the treatment of early-stage kidney disease and renal failure.
Other plant extracts with similar effects are green tea extract, juniper berries extract, cinnamon, rosemary extract, turmeric extract etc. Various constituents of them are experimented and applied in canine heart disease, intestinal problems and cancer care to boost the immune system and improve organ function of the domestic animals.
As more and more pet owners turning their focus on efficient and available medical care for their pets, plant extract, with its less-toxic, natural and no side-effect properties, is receiving more attention in the market of pet medicine and is endowed with the promising prospect.
Reference
[1] Schamber P, Schwab-Richards R, Bauersachs S, Mueller RS. Gene expression in the skin of dogs sensitized to the house dust mite Dermatophagoides farinae. 2014;4(10):1787–95.
[2] Ebani V. V, Bertelloni F, Najar B, Nardoni S, Pistelli L, Mancianti F. Antimicrobial Activity of Essential Oils against Staphylococcus and Malassezia Strains Isolated from Canine Dermatitis. Microorganisms. 2020;8(2):252.
[3] Lans C. Do recent research studies validate the medicinal plants used in British Columbia, Canada for pet diseases and wild animals taken into temporary care. J. Ethnopharmacol. 2019;236:366-392.