Industry News
The Species of Pine Oleoresin in China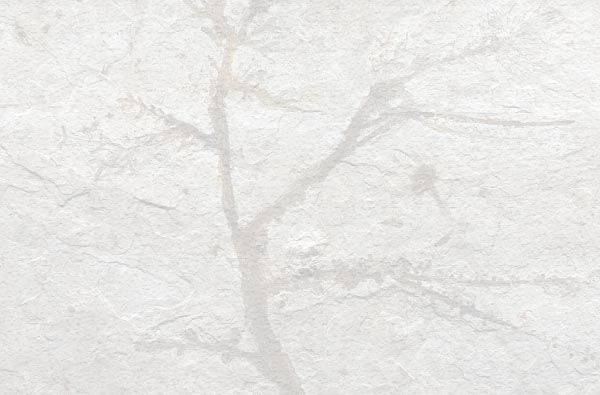 MAIN SPECIES OF PINE OLEORESIN IN CHINA
The species of pine oleoresin in China mainly includes Masson Pine, Slash Pine, Yunnanensis, Simao Pine, Pinus Latteri, Caribaea, Pinus, Chinese Pine, Armandi, Pinus Sylvestris and Larch.
Masson Pine is the most important species, which distributed in the mountain of China, from the Huaihe River to the south of Hanshui River,  in the western of Sichuan to the eastern of Xizang, and the provinces of Yunnan, Guizhou, Guangxi, Shandong, Fujian, Hunan, Hubei, Jiangxi.
Slash Pine distributed in Jian of Jiangxi, the provinces of Guangxi and Guangdong.
Yunnanensis distributed in the areas of Yunnan, western of Guizhou, eastern of Xizang and Baise of Guangxi.
Pins Latteri distributed in the Hainan, Suixi and Lianjiang of Guangdong eastern, Dongxing and Hepu of Guangxi province.
Caribaea distributed in Guangdong, Yangjiang, Shantou, Nanning and Hepu of Guangxi, and Hainan Island.
Simao Pine distributed in Simao of Yunnan, Malipo, Pu'er, Luxi and the north of Pu'er, such as Bajiangbian, Mojiang, Jing'gu, Shuangjiang, Gengma, Zhenyuan and Jingdong.
COMPOSE OF OLEORESIN AND MONOTERPENE IN GUM ROSIN
Item
Pinus Massoniana Gum Rosin
Pinus Massoniana Gum Rosin
Pinus Yunnanensis Gum Rosin
Pinus Elliottii Gum Rosin
Pinus Kesiya Gum Rosin
Pinus Armandi Gum Rosin
Pinus Latteri Gum Rosin
Guangdong
Fujian
Sichuan
Jiangxi
Yunnan
Guizhou
Hainan
Monoterpene content (%)
α-Pinene
82.8
89.0
81.6
52.9
97.4
80.7
87.3
β-pinene
8.3
5.4
6.0
39.4
0.8
15.5
9.2
Camphene
2.0
2.0
1.4
0.8
0.6
0.4
1.1
Myrcene
1.5
1.5
1.3
1.2
0.5
0.7
0.6
Carene
–
–
–
–
–
–
–
Dipentene
1.3
1.6
1.7
0.9
0.5
0.9
1.1
β-Phellandrene
0.5
0.6
7.5
4.9
0.3
0.8
–
Turpentine ratio whirl value, [ɑ]D20
–
–
–
–
–
–
–
Resin acid content (%)
Levopimaric acid & Palustric acid
26.7
19.2
21.9
19.5
27.1
23.4
19.7
Abietic acid
41.6
50.1
46.7
29.7
37.3
64.3
28.4
Neoabietic acid
13.5
9.8
12.6
13.0
13.7
3.1
5.1
Dehydroabietic acid
7.0
6.0
5.5
9.3
8.6
–
5.6
Pimaric acid
9.2
9.6
6.0
5.3
7.4
–
–
Isopimaric acid
–
3.1
5.3
19.5
3.8
0.9
15.4
Sandaracopimaric acid
2.2
2.2
2.1
3.7
2.2
8.9
7.4
Dicarboxylic acid
–
–
–
–
–
–
18.5
Abietic-type acid
81.8
79.1
81.2
62.2
78.1
90.8
53.2
RESIN ACID PERCENTAGE IN PINE OLEORESIN
| | | | | | | |
| --- | --- | --- | --- | --- | --- | --- |
| Item | Massoniana, Guangdong | Massoniana, Fujian | Elliottii, Jiangxi | Kesiya, Yunnan | Armandi, Guizhou | Latteri, Hainan |
| Palustric acid & Levopimaric acid | 26.7% | 19.2% | 19.5% | 27.1% | 23.4% | 19.7% |
| Abietic acid | 41.% | 50.1% | 29.7% | 37.3% | 64.3% | 28.4% |
| Neoabietic acid | 13.5% | 9.8% | 13.0% | 13.7% | 3.1% | 5.1% |
| Dehydroabietic acid | 7.0% | 6.0% | 9.3% | 8.6% | n/a | 5.6% |
| Pimaric acid | 9.2% | 9.6% | 5.3% | 7.4% | minor | n/a |
| Isopimaric acid | n/a | 3.1% | 19.5% | 3.8% | 0.9% | 15.4% |
| Sandaracopimaric acid | 2.2% | 2.2% | 3.7% | 2.2% | 8.9% | 7.4% |
RESIN ACID FROM GUM ROSIN IN DIFFERENT COUNTIRES
| | | | | | | | | | | |
| --- | --- | --- | --- | --- | --- | --- | --- | --- | --- | --- |
| Country | U.S.A | Brazil | China | Greece | Honduras | India | Portugal | Mexico | Russia | Turkey |
| Pimaric acid | 5.1 | 4.7 | 9.2 | n/a | 9.6 | 9.2 | 6.8 | 8.8 | 7.8 | n/a |
| Sandaracopimaric acid | 1.8 | 1.7 | 2.7 | 1.9 | 2.2 | 1.5 | 1.2 | 1.9 | 2.4 | 13 |
| Juniperic acid |  2.8 | 3.2 | n/a | n/a | n/a | n/a |  n/a | 0.7 | n/a | n/a |
| Palustric acid & Levopimaric acid |  25 | 11.7 | 22 | 14 | 21 | 11 | 10.1 | 30 | 27 | 24 |
| Isopimaric acid |  17 | 18.2 | 1.5 | 11 | 17 | 20 | 12.9 | 5.3 | 5.6 | 13 |
| Abietic acid |  22 | 36.3 | 44 | 50 | 22 | 38 | 53.3 | 32 | 35 | 41 |
| Dehydroabietic acid |  5.7 | 5.4 | 4.3 | 4.5 | 12 | 2 | 7.8 | 5.1 | 5.3 | 5.1 |
| Neoabietic acid | 20 | n/a | 15 | 13 | 15 | 18 | 6.1 | 16 | 17 | 15 |