Industry News
The Resin Report 2014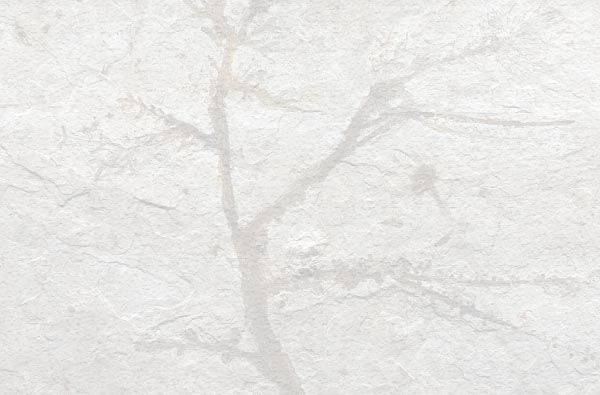 Link: The Resin Report via ink world
Author: David Savastano, Editor
Resin manufacturers are working hard to balance their customers' need for improved performance at a low cost.
The resin market is hardly a uniform business; within it, there are a wide variety of products, including hydrocarbon and rosin-based resins for publications, acrylate resins for energy-curable inks and water-based acrylic, urethane, polyamide and nitrocellulose-based resins for different packaging applications.
Understandably, resins for high-growth applications such as packaging and energy curable inks are a growth market, while resins used for offset inks are not faring nearly as well.
An example from "UV Curable Resins Market by Application (Coatings, Inks, Adhesives, & Others), End-User Industry (Graphic Arts, Industrial Coatings, Electronics, & Others) & Geography – Trends & Forecasts to 2018," published my marketsandmarkets.com, offers these thoughts:
"The UV curable resins market is experiencing huge growth which is expected to continue in the near future, majorly driven by the highly growing Asia-Pacific region and intense efforts at the country level to promote environment-friendly products."
According to marketsandmarkets.com, the annual UV curable resin market is nearly 700,000 tons, 65% of which goes to the coatings market, with graphic arts the next largest area.
Audrey De Wulf, radcure global marketing directorfor Allnex, which manufactures UV resins, said that Allnex saw a recovery in demand for resins used to formulate UV inks, although the level of increase differed by sub-region, with stronger growth in Northern European countries.
"Demand increased for resins used in flexo inks for flexible packaging applications (at the expense of solvent-based systems)," De Wulfadded. "However, the global demand for resins for offset inks remains flat, although they continue to dominate the UV ink market in Asia, particularly for plastic packaging materials and traditional paper substrates. We have observed the highest growth rates – double digits – for resins used in UV digital inks, particularly in the point of sale/advertising graphics market, where digital formulations are cannibalizing screen inks and flexo for label applications.
"On the flip side, the demand for UV commercial inks continues to decline as corporations switch from printed magazines and brochures to digital media and Internet marketing," De Wulfadded.
Packaging is a key growth area for ink manufacurers, and resin suppliers are finding growth there as well.
"Hydrite is seeing growth in paper, paperboard and corrugated packaging," said Terry Chomniak, director of sales – process organics at Hydrite Chemical Co.
"The demand for resins in our segment of the ink business continues to be strong," said Matt Grodd of Kane International Corporation. "The growth in the packaging industry has helped our polyurethane resin business, especially the higher end flexographic printing. Flexographic food packaging seems to be the market that has grown the most in the past few years."
As a supplier to offset ink manufacturers, Resinall has seen the impact on the litho side of the ink business.
"Resinall is focused on the lithographic ink market, which was steady for the most part last year, maybe a slight decrease," said Matt Reston of Resinall. "Lithographic ink sales have slowed their decline and the merchant resin market is showing more softness due to alternate sources of supply. Although Resinall does not participate in packaging and digital markets, we see the best growth potential there."
While the Asia-Pacific region offers the greatest potential for growth for ink companies, offset ink remains a challenge there as well.
"So far, the supply and demand are stable in 2014," said Jason Huang, manager, Yuen Liang Industrial & Co. Ltd. "However, demand in ink applications significantly decreases, especially for offset ink. This year, Yuen Liang's sale volume to the ink industry increased by providing customized products, while the ink market around the world declines.
"Market demand shall increase stably as the U.S. and European markets are getting better," Huang added. "Yuen Liang endeavors to provide customers with resins with reasonable price and good quality."
"The Chinese market has declined due to the domestic economy," said Cindy Fan of Pioneer Chemicals Co., Shanghai. "We have not seen a significant sign of recovery. Fan added that printing ink on packaging materials that require higher standards of environment friendly ingredients are a growth segment.
Resin manufacturers report that cost and improved properties are key drivers for their customers. For example, Huang noted that ink manufacturers are looking for resins with consistent quality and lowest possible cost.
"Raw materials is an issue for resin manufacturers," Huang added. "Yuen Laing has been putting lots of effort and confidence to secure our supply to customers. The change in naphtha cracker's feedstock (e.g. shale gas) has an impact in the resin industry's feedstock, and it will become more serious when time goes by."
<h4″>Chomniak also noted that feedstock costs remain high.
"Key feedstocks such as propylene, which is used to produce monomers, is higher in comparison to April 2013, while with benzene it remains high after a peak above $5.00/gl in Feb of 2014," Chomniak said. "This has kept the pricing for styrene and monomers higher than normal for this time of year."
"Ink manufacturers all want equal performance at a lower price. The balance of the two is key, and of course tricky at times," said Grodd. "As resins continue to be more critical within ink systems, price competition has been at an all-time high and that is a constant battle we face.
"The prices for many of the raw materials we use have been stable over the last 18 months, but when dealing with many of the high end isocyanates and polyols, you always have to be cautious," Grodd added.
"Raw materials are generally available with some intermittent tightness," Weston said. "Of late, we have seen prices start tracking up again."
New resin technologies are also a key for ink manufacturers.
"Ink manufacturers are seeking performance improvements in the areas of resistance properties such as alkaline, heat and chemical resistance," Chomniak said. "Hydrite continues to remain nimble and responsive to even the smallest customer with products that address unique needs. We continue to solve customer's technological needs by offering assistance to solve their issues by developing new products rather than offering an off the shelf product. Hydrite is planning to commercialize several new products in 2014 that will serve the water-based inks and coatings markets."
To that end, Hydrite has launched a variety of new products, including HydriPrint 112, an ultra high rub resistant polymer additive for inks and coatings; HydriPrint 382, which is a low viscosity, ultra fast dry extender for gravure and flexo inks; HydriPrint 310, a high clarity film former with fast dry speed and water resistance; HydriPrint 320, a fast dry primer with grease, alkaline and water resistance; and HydriPrint NPH 4070, NPH 4080, and NPH 4090, Hydrite's next generation of high performing neutral pH polymers with improved dry speed and water resistance.
"Customers are definitely interested in resin and additive systems that will help them differentiate their products," De Wulf concluded. "As a result, we are seeing an increased interest in innovative products, but at reasonable cost/fit for use."