Industry News, Adhesives & Sealants
TACKIFIERS: MARKET EVOLVES WITH DEMAND FOR ADHESIVES SEALANTS AND LABELS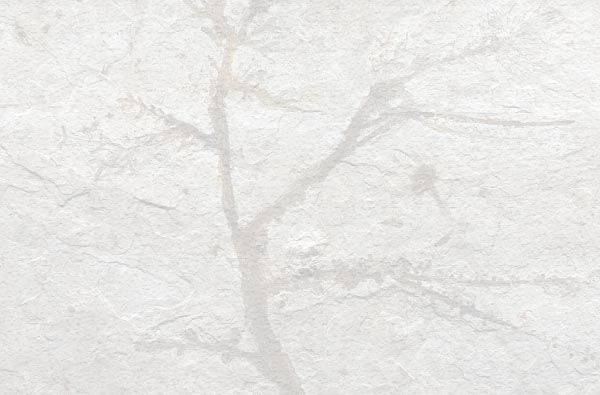 Tackifiers, including rosin and hydrocarbon types, are a more than $1 billion industry in the United States, and a $3 billion to $4 billion enterprise globally. Tackifiers marched into the 21st century with changes on the supply side to meet requirements in packaging, pressure-sensitive adhesives, labels, book binding, home construction, flooring, disposable diapers and chewing gum.
Tom Eckhardt, director of Teckrez, Inc., explained more about how tackifiers are used: "Ink and road marking and coating resins are other major categories of rosin and hydrocarbon resins, but the word 'tackifier' isn't used for them." Meanwhile, terpene-based hydrocarbon resins, because of their higher costs, are limited to special performance applications. And "rosins are known for peel-tack and specific adhesion contributions to adhesives," he noted.
Furthermore, Terpene-based resins are more diverse than petrochemical hydrocarbons because they are readily modified with other chemicals like phenol to increase polarity, resulting in effective tackifiers. pine-based terpene and petrochemical-based resins are hydrocarbons—containing only carbon and hydrogen—making them relatively non-polar, he said.
Hot-Melt Adhesives Are the Nation's Top Tackifier Market
Currently there is a steady demand for tackifier resins. Eckhardt said, "the largest market is hot melt adhesives for packaging, book binding and other segments. Also important are pressure-sensitive tape and label adhesives—which include hot melts—and construction and flooring mastic-type adhesives."
As for promising, growth markets, he said "the higher-growth segment for tackifiers continues to be waterborne, pressure-sensitive adhesives and lower Volatile Organic Compound or VOC flooring and construction adhesives."
Bob Wherry, sales and marketing manager at PDM, Inc., said among the many uses for tackifiers "I would include disposables, especially diapers and catamenial products, which utilize tackifier resins—both hydrocarbon and rosin based." Catamenial refers mainly to menstrual products like tampons and pads.
Improvements on the Production Side
Wherry pointed to several major advances in production techniques in recent decades. "In the late 1980's, Ciba-Geigy Corp. along with Weston—which is now owned by Chemtura in Connecticut—introduced the use of adjuvants, like esterification catalysts and oxidation stabilizers for rosin esters, primarily utilized by tall oil rosin ester producers," he said. "That allowed the production of very light and stable rosin esters—which expanded their use considerably. The advent of these products has also allowed improvements in hydrocarbon tackifiers."
Wherry continued, saying "the use of larger rosin, resin-reaction vessels and kettles has allowed the production of much larger batches of resin. For many years, the largest reaction kettles used in the U.S. by producers like Hercules, Arizona Chemical, Georgia-Pacific and MeadWestvaco Corp. were 2,000 gallons." But, he said, kettles can now be 12,000 gallons or larger, and that simplifies analysis and quality testing for producers and users.
He said "since the early 1990's, tackifier resins have evolved from solid material in drums—especially with rosin derivatives—to flaked versions in bags, to pastilles in bags. This has resulted in a product with less surface area subject to oxidation and less fines, that is also much more susceptible to oxidation and dust generation, and a product less prone to re-massing and easier to meter into the process."
Wherry explained what "fines" are, saying "flaked resin in a bag is like a bag of small fingernails that are basically flat and with a somewhat ragged edge. As these edges rub against each other in the bag, small, almost-circular pieces break off." The surface area of those small fines is much greater than that of the resin flake and more susceptible to oxidation.
In one U.S. industry development, Eckhardt pointed to new investments in plant capacity for hydrogenated hydrocarbon resin tackifiers. Resinall Corp., for example, is building a hydrogenated hydrocarbon resin unit at its Hattiesburg, MS site to produce low-molecular weight, thermoplastic resins suitable for use as tackifiers in hot-melt and pressure-sensitive adhesives. Phase One of that Resinall facility is start-up in 2012.
U.S Imports from Asia, Brazil and Mexico
Eckhardt said, "for many years the U.S. has imported gum-rosin based tackifiers, largely from Latin American countries, such as Brazil and Mexico. Over the last decade, producers of Chinese gum rosin based tackifiers have become the most prominent competitors."
Wherry noted that China is the world's largest producer of gum rosin. Prior to 2000, China's domestic tackifier production facilities were geared to domestic consumption. Plants tended to be small and quality was aimed at local needs. "This has changed dramatically in the last decade as technology was improved, capacity expanded and joint operations were formed with foreign producers who had technology and wanted to take advantage of China's lower labor and raw material costs," Wherry said. "Recent expansions are geared more to export."
China is a major producer of rosin-based tackifiers, and its output of hydrocarbon-based tackifiers is growing.
In 2010, China exported 400,000 tons of gum resin and rosin resin to other countries but that was down from a 2007 peak of nearly 500,000 tons, according to the China National Chemical Information Center. In recent years, eucalyptus planting, insect infestations and adverse weather, including drought, heavy rainfall and snow, affected China's pine-growing areas.
Japan is a major producer of both rosin and hydrocarbon tackifiers resins, Wherry said. "Japan has long been a supplier to the U.S. tackifier market, providing a range of products that are rosin based, hydrocarbon based, hydrogenated hydrocarbon based, and terpene and terpene-derivative based," he noted.
As for Europe, Wherry said, "rosin derivatives are available in several European countries, but U.S. imports from Europe tend to be minor. Hydrocarbon tackifier facilities exist in Europe, and most of their production is consumed in that region." In the terpene phenolic area, major French producer DRT exports to the U.S., he said.
Tackifiers and the Green Movement
Eckhardt said "over many decades, tackifier use has shifted very significantly from the original solvent Volatile Organic Compound or VOC-based adhesives to low-or-no, VOC-containing technologies, like 100% solids—usually hot melt and waterborne adhesives."
Wherry said the fact that rosin is a renewable and sustainable tree product has had a positive, but not huge impact on demand for gum and tall oil rosin and their derivatives and esters. "Expectations are that in time, this renewable aspect will be of greater value and volume significance," he said.
"PET thermoforms were tossed in municipal landfills in Canada, instead of being recycled, because it was difficult to remove all the adhesives."
Wherry continued, saying "while wood rosin-base tackifiers do not enjoy sustainability, like their gum and tall oil rosin counterparts, most wood rosin-based tackifiers can be and are produced from gum rosin." Petroleum hydrocarbon tackifiers are not renewable and sustainable.
Brazil and, more recently, Mexico have planted pine trees for the production of rosin in plantations where trees are spaced much like a corn crop, Wherry said. "This allows for more efficient collection of crude gum and has other beneficial aspects [for the environment]."
The Pine Chemicals Association, formed a sustainability committee in 2010 to develop strategies and programs that will emphasize the eco-friendly nature of the industry's products, including tackifiers. The committee has worked on an acceptable definition of "sustainable," and has looked into developing life cycle or carbon-footprint analyses, according to the PCA's website.
When asked if resin prices might rise because of demand, for forest product for biofuel, Wherry said "this may be a possibility, but the economics and logistics of growing grains and grasses, versus that of forests, seem to favor grains. The length of time it takes to grow a harvestable crop of grains and grasses is one season."
He continued, saying "with trees, maturity tends to be at best eight years and can be up to 15 years, even with fast-growing varieties. In addition, the value of forests for products other than biofuel, like lumber and packaging materials, seems to be higher."
Wherry continued, saying "this, and the declining, popular appeal of federal tax credits for domestically made ethanol and other tax credits for producing bio-fuel materials, would tend to favor deriving maximum benefits from forests by maintaining current uses. That means the impact of any increases in resin prices will likely be due to factors other than biofuel."
In the rosin market, Eckhardt provided an example of how biofuel demand has affected prices. He said "the diversion of crude tall oil for use in biofuels by SunPine in Sweden will reduce rosin availability, and as a result put upward pressure on pricing since rosin is globally traded." SunPine, a second-generation biofuels company, is located in Pitea, Sweden. Also, he continued, "U.S. rosin prices have risen substantially this year because of shortages and much higher, global gum-rosin pricing."
Adhesives, Sustainability and Recycling
Virtually all groups of pine chemicals, except plant sterols, are used by the adhesives and sealants industry. Adhesives are a growth market and, because of their uses in packaging, have benefited considerably from Internet commerce and big box stores.
Matt Croson, president of the Adhesives and Sealants Council, Inc., said: "there's no pending legislation in Congress that would appear to have a direct impact on the tackifier area, but with growing interest in biofuels and [a] desire on the Obama Administration's part to use more alternative fuels, we can expect some capacity and pricing pressures in the adhesives industry."
The Renewable Fuel Standard, a federal mandate, requires that the amount of renewable energy blended into the national, transportation-fuel supply rise from 14 billion gallons this year to 36 billion gallons by 2022. The standard calls for increased use of ethanol and other biofuels made from sources like wood, animal waste, landfill gas and other organic materials. The U.S. has a long row to hoe from here, however, to meet that 2022 goal.
"We have to be concerned about unintended consequences and ripple effects of any new biofuel requirements that are implemented," Croson said. Adhesives are a small but key piece of the green-energy puzzle, he noted, and added: "companies are taking proactive steps to educate themselves and members of Congress about everything from capacity issues to metric definitions and green-waste, legal implications and the need to convert packaging and adhesive usage."
"The sustainability trend has become an important part of the specification process for industry," Croson said. Wal-Mart held its fifth annual, sustainable packaging event at a conference in Toronto on June 22, and ASC was one of the participants. "We've worked with Wal-Mart in Canada, and with the National Association for PET Container Resources or NAPCOR and the Association for Postconsumer Plastic Recyclers to remove adhesives from PET thermoforms," he said.
"One issue was that PET thermoforms were tossed in municipal landfills in Canada, instead of being recycled, because it was difficult to remove all the adhesives," he said. "We wanted to fix that, and a solution was found in six months after a technical group addressed existing PET protocols. We collaborated to develop a testing protocol that illustrates how water can remove adhesives from PET-based packaging and support recycling."
Croson said, "Collaboration on that Canadian technical issue is a good example of how engineers and other experts can get together and work things out. For Canada, it means they have less packaging in landfills and more feedstock that can be recycled. We're now working with NAPCOR and the Tag and Label Manufacturers Institute on the next steps, primarily in Canada, and hope to find similar solutions for adhesives in U.S. recycling." The Tag and Label Manufacturers Institute, Inc. is a Gloucester, MA-based association.
In early 2008, Wal-Mart launched its Sustainable Packaging Scorecard, and set a goal to reduce all packaging used in its supply chain by 5% by 2013. Currently, all direct suppliers to Wal-Mart USA and Canada are required to enter packaging data for each stock keeping unit sent to the retailer. The company continues to introduce international scorecards, and says it sees opportunities to increase sustainability in all facets of its business.
Whole Foods Market has sustainable, packaging guidelines, including new requirements for over 2,100 body-care and vitamin-supplement suppliers. Suppliers must utilize easily reused or recycled packaging materials that already include a high percent of recycled content.
Wal-Mart and Whole Foods, along with over 200 other companies, are members of the Sustainable Packaging Coalition, an industry working group based in Charlottesville, VA.
Tackifier producers will continue to keep a eye on green trends in retailing, changing packaging requirements, forests in China and plantations in Brazil and the move towed renewable fuels.