Industry News
China Coatings Industry Speeds Up Adjustment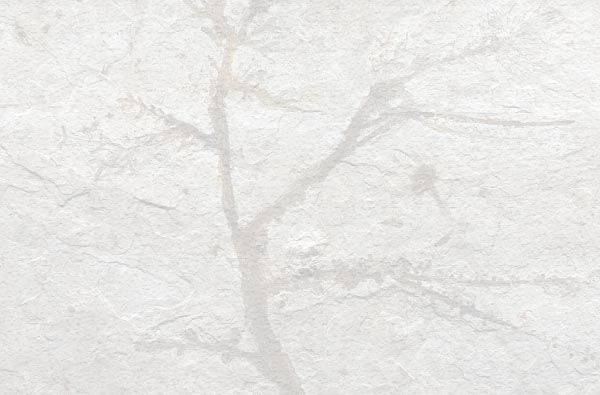 By Arnold Wang, China Correspondent
Link: Coatingsworld.com
An impending tax on solvent-based coatings will help water-based coatings expand market share in China.
Based on the report released by China National Coatings Industry Association, the total coatings output of China reached 13.03 million tons in 2013, an increase of 3.6 percent from 2012, but this is the lowest growth rate in the last ten years. It is estimated that the Chinese coatings industry is difficult to return to double digit growth in the next two years, and the adjustment of the structure of China's coatings industry will continue and might even speed up with the government releasing more and more regulation policies.
China National Coatings Industry Association also disclosed that the Chinese government is planning to impose consuming tax on restricted solvent-based coatings so that the release of VOC can be reduced. If the policy is implemented, the profit of solvent-based coatings producers will be under more pressure, so a transition period of two to three years will be given to these coatings producers. In large cities such as Beijing, Shanghai, Guangzhou, Chengdu and Shenzhen, the producers of home furniture, decorating materials, automotive, refinishes and home appliances have been requested to produce environmental friendly products. On June 27th, Qumei Home Furniture, whose headquarter is located in Beijing and one of the largest home furniture producers in China, has become the first home furniture company who has replaced solvent- based coatings with water-based coatings in all their production lines. Those companies who do not want to invest to meet the needs of new local environment policies will have to move out of these cities to other remote areas. And the other companies who have taken actions recently to comply with local government policy in Beijing include Beijing Futian Daimler Automotive Co., Ltd, who has installed a water-based painting line in their second plant in the first half of 2014. Futian Daimler is a joint venture established by Beijing Futian and German Daimler in 2012 to produce buses and coaches. The association thinks that these government policies will speed up the production adjustment in the coatings industry and this new trend will present to the coatings producers both a challenge and an opportunity.
The coatings producers do not wait for things to happen by themselves. China National Coatings Industry Association and China Petroleum and Chemical Industry Federation are applying to the Ministry of Finance to put the name of those furniture producers that use water-based wood coatings into the government purchasing list, a policy which will benefit water-based wood coating producers if the policy is really adopted. Besides, China National Coatings Industry Association is cooperating with home furniture association to put label on the home furniture which uses water based coatings.
Merging and acquisition help large coatings companies grow even bigger It is estimated that the growth of China's coatings industry will be seven percent in 2014. Infrastructure and the real estate industry and automotive industry will continue driving the growth of the coatings industry. The automotive industry grew fast in 2013, producing a total of 23.87 million passenger vehicles, 18.40 percent higher than that of 2012. Among all the passenger vehicles produced last year, SUV grew the fastest, increasing by 49.41 percent in 2013 in comparison with 2012. But foreign companies still play a major role in the automotive coatings market. Right now 75-80 percent of OEM automotive coatings market share is controlled by several foreign companies including Kansai, BASF, Axalta, PPG, Nippon Paint and KCC. On the contrary, around 75 percent refinish market share is controlled by Chinese domestic companies, including Guangzhou Shichuang, Guangzhou Boni, Changzhou Pulanna, Guangzhou Lianhe, Changzhou Fulaimu, Guangzhou Futian, and Guangzhou Yatu, but their products are mainly middle and low end, and the high end market is still in the hands of several multinational companies such as PPG, Valspar, BASF, KCC and Nippon Paint.
Architecture and wood coatings grows faster than industrial coatings. Nippon Paint and Asia Paint, who mainly produce architecture or wood coatings, or both, all enjoyed a growth rate of over 20 percent. Nippon Paint has reached a milestone in its development history in China with its sales passing 10 billion yuan in 2013 to stay at 10.48 billion yuan. And Nippon Paint does not seem to slow down its growth in China. At the end of 2013 the company reinforced its No. 1 position in the Chinese coatings market by acquiring the largest floor paint producer-SUPE. Li Laizhou, reputational chairman of Nippon SUPE, said the merger may possibly add two billion yuan revenue to Nippon Paint in the next five years. In addition to this, Nippon Paint strengthened its capability in the wood coatings market by purchasing Opel Paint from Dulux Camel in early 2014. Opel Paint, a leading wood coatings producer in China and No.1 in the Shanghai market, has close connections with large architecture materials supermarkets such as B&Q, Leroy Merlin, Orient Home, etc. New investments from foreign companies have also aimed at western areas of China. AkzoNobel is building a new powder coatings and decoration coatings plant in Sichuan, and in March AkzoNobel opened its new office in Chengdu, the provincial capital of Sichuan, facilitating its business in western China.
Domestic paint producers are not slowing down their growth either. Carpoly, the largest domestic coatings company in China, announced recently that Carpoly has put into operation a new plant respectively in Qingyuan, Hebei and in Jiangmen, Guangdong. The two plants will help Carpoly realize its target of increasing its sales from three billion yuan to six billion yuan in the next five years. And merging and acquisition is also happening in China with market competition getting even fierce. For example, Guangdong Laorentou acquired Guangdong Yinghua, another major coatings producer, in April free of charge, making striking news in the coatings industry. Trade business holds a small share of the market.
The coatings trade business in China has become less and less important after more technologies have been brought into China and local production based established. In 2013, China imported 180.7 thousand tons coatings, almost equal to the volume of 2012, but the value of imported coatings was increased by 3.97 percent. On the contrary, China exported 177.4 thousand tons coatings in 2013, increased by 4.26 percent over 2012, but the value of exported coatings was increased by 11.16 percent. But comparing with total coatings output in China, the coatings trade business is very small in volume.